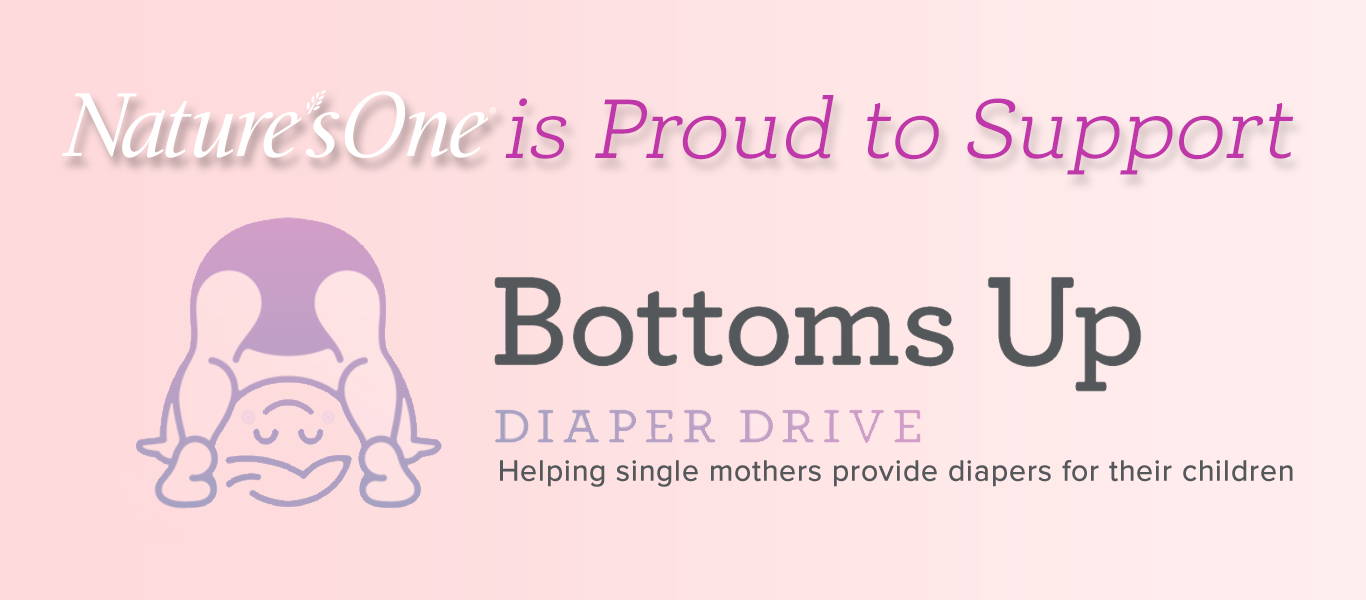 Bottoms Up Diaper Drive was founded in August, 2018 by Tim and Jo Welsh as an outgrowth of their love for one another, their faith, and their desire to help meet the needs of families who can't afford enough diapers to keep their children clean, dry, and healthy.
Bottoms Up Diaper Drive partners with local social service agencies by providing free
diapers for distribution to low-income families, while raising awareness of the basic health need
for diapers.
1 in 3 moms struggle to provide diapers for their babies.

It costs $800-$1000 to diaper a baby for a year ($70-$80 per month).

Government programs don't cover diapers
Nature's One is a proud supporter of the Bottom's Up Diaper Drive mission donating a total of 2,384 diapers this month, and we want to give our customers the opportunity to get involved, too.
Want to help? Here's some helpful resources to get your started:
You may also purchase Baby's Only® Diapers and send them directly to Bottoms Up Diaper Drive. The address for smaller diaper donations (a couple packs or cases) is:
Bottoms Up Diaper Drive
322 N. High Street
Lancaster, OH 43130
Have additional questions? Contact our support team at info@naturesone.com!